Who are we? Simply put, we are the guys that make VIDEOS THAT SELL
About Ads Vantage
Ads Vantage is a full-service video production company based in Singapore. We are ready to take your ideas from concept to completion.
After 25 years experience in the video production industry, we've seen pretty much everything. We make videos that sell your product, brand, service or just about anything you want us to do (so long it's legal of course).
We know the 2 different 'WOW' factors — They went "WOW that was a great video" and "WOW, that was a great product or service and I want one now". And there won't be a trace of us in your videos. It's all about you.
We have done small projects and we have done really huge ones too. We take good care of our clients to a point that most become personal friends.
So are you ready to make a video that SELLS?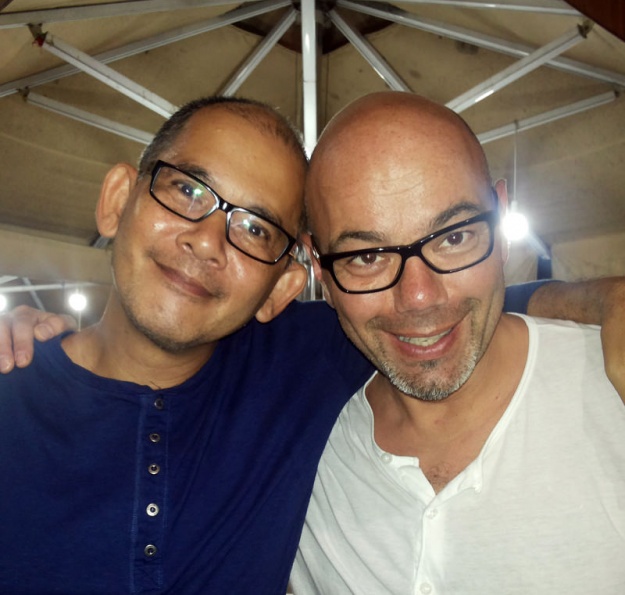 But wait, it's a sea out there. Why choose Ads Vantage?
We make
AFFORDABLE VIDEOS THAT SELL, WITH NO HIDDEN COSTS

for TV, web, corporate, permanent exhibits, commercials, training & instructional, aerial photography, product & brand videos and video consultancy & archiving.
Clean, straightforward, professional and effective video production for businesses in Singapore AND all over the globe. You won't find this level of quality, attention to detail, creativity and professionalism anywhere for less. Seriously.
When we say "affordable", we really mean it.
We stress affordability rather than cheapness because trying to be the cheapest means that you have to cut all costs and all corners to keep prices rock bottom. We think there's some costs and some corners that shouldn't be cut if you want to get an end result which is worth the investment you're making – Don't worry though, we certainly aren't expensive, we just won't try to get you in and out of the door as quickly as possible as some others would. A great price for a great service.
We make videos that sell simply because this is what's it's all about — selling your company, products or services. We know how to make them go 'WOW' for it. That is why Ads Vantage was created. That's what Ads Vantage is all about.
Our Team
Our global team of accomplished, highly experienced professionals with a deep passion for video production are completely aligned behind a single vision - YOURS - and we are here to help bring your project to life.

'Amano' Munauwir
Executive Producer/Director

Markus Walsch
Executive Producer/Cross Platform Specialist

Razli Rahim
Senior Director

Sofyan Daud
Cinematographer

Ikhwan
Director of Photography/Sound Engineer

Arul Dass
Senior Producer

Anas Al-Dagestani
Senior Producer (Middle East)

Muhammad Al-Qadi
Producer/Scriptwriter (Middle East)